Welcome To Kim's Exclusive Catering
Sink Your Teeth Into The Most Delectable Goodies
Kim's Exclusive Catering is a personalised catering service. Operating mainly in the Cape Town and Helderberg areas, we pride ourselves in using only the freshest ingredients to ensure that every item on your menu, big or small, is unforgettable.
As a professional chef, owner Kim worked in numerous 5-star establishments after having completed a National Diploma in Food Service Management (cum laude). For a number of years she has been successfully running Kim's Exclusive Catering, offering clients a variety of services: from an intimate dinner party in the comfort of your home to a cocktail function for up to 400 guests.
Wedding Cakes & Special Occasion Cakes
Choices range from Decadent Chocolate Mud Cake, Vanilla Bean or Carrot Cake to Red Velvet or White Amaretto, all paired with their unique fillings and buttercreams, and decorated to your choice of theme. A full consultation with the client or wedding co-ordinator prior to the event ensures that your cake is tailor-made to suit your personal requirements.
Love at first bite.
Children's Birthday Parties
Adult Birthdays
Baby Shower Cakes & Catering
Christening & Baptism Cakes & Catering
21st Birthday Cakes & Catering
Holy Communion Cakes & Catering
Kitchen Tea Cakes & Catering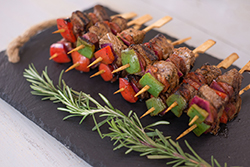 A large variety of sweet and savoury canapés are available to order. Clients enjoy the convenience of selecting their most favourite items and together we create a delectable array.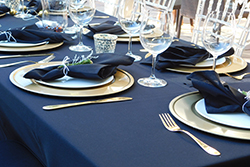 Together with a team of friendly, efficient and professional staff we will take charge of your special day to ensure a memorable occasion.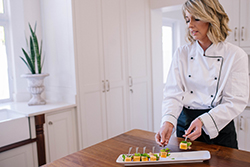 We will personalise a menu to cater to your requirements and event, do all the shopping, preparations and cleaning and come and serve you in the comfort of your home.